Bitchcraft #07, Scene #04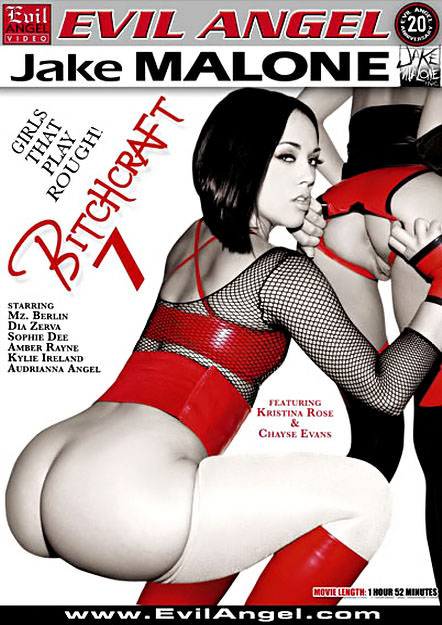 Description :
Amber Rayne
looks the epitome of the bad little girl in a girl-scout uniform, selling floggers door to door. She finds an interested customer in Mistress
Kylie Ireland
, who is hanging around her loft/orgy space smoking cigarettes in a cinch-waisted corset. Of course, Mistress Kylie wants to try out the merchandise - and see if she likes the flogger, too! She bends the wisecracking little slut over a horse and gives her a professional-quality thrashing, before dragging her over to a leather-padded table. "The whips you're selling are a little tame," Ireland confides in Amber. "Let me show you something better." She hauls out a bunch of whips and floggers and convinces Amber to stay the afternoon. The two women perform their top and bottom roles perfectly, moving through SM ritual with erotic grace and casual brutality. Nipple clamps and dildos are employed before Kylie gets really serious and "cups" both of Amber's nipples - and her pussy! And then applies the Magic Wand! And we haven't even gotten to the Ass Spreader yet - or what happens when Amber gets her turn at bat! A classic lesbian/bitch SM scene from Jake Malone, not to be missed!
You might also like...